Lynne and I took a road trip to Waynesboro, Va, to attend the Christmas Open House at the Cross Stitch Station. Terry had everything set up so nicely, as usual, and we had a grand time! I thought I'd share some pictures with you from our trip. Please click on the pictures to see them bigger.
This is the inside of the Shop...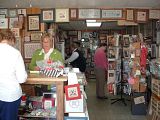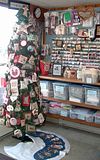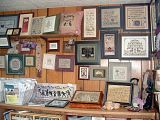 Terry her enabling self...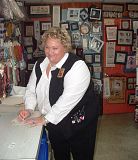 The Crew...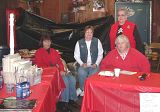 The FOOD...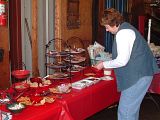 And Miss Lynne enjoying herself.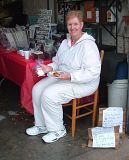 We had a grand time picking out linen grab bags, leafing through all the leaflets, buttons, treasures, and threads. And don't even get me started about fondling the fabrics! LOL It was a great day.
Thanks for coming along!!!