OK, so I'm not the best singer...LOL
This is LHN's "Pear Tree" ornament from the 2010 series. Miss Linda gifted me the pattern from my Wish List at TS, and I just lell in fluv with it!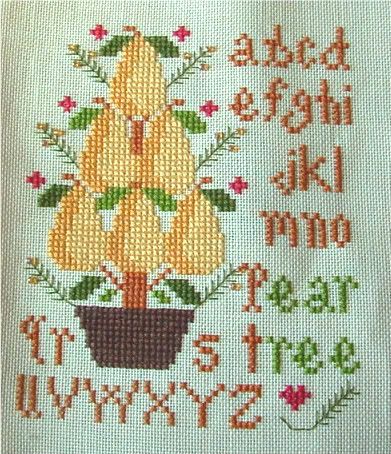 I changed it up a bit and made the "P" and "T" the same color as the rest of the alphabet, as opposed to the green that was charted. I also did an "O" instead of the little pear. I absolutely love the yellow beads.

My plan is to finish all 12 in the set and make them into pillow ornaments and put them in a basket. So pretty!