I took quite a break from stitching and to be honest I was afraid I'd never pick it up again. But, I think this hobby is like a long lost friend when you've been away from it for a time. It always welcomes you back with open arms, no matter what.
I finished Salem Sisters and will post a picture of it later, along with another Blue Ribbon ornament. Right now, I'm working on Blue Ribbon Designs "Poinsettias and Pine" which is one of those to-die-for charts that I fell in love with the second I laid eyes on it. I kinda made my own conversion of the colors using VC Silks and WDW, and here it is so far...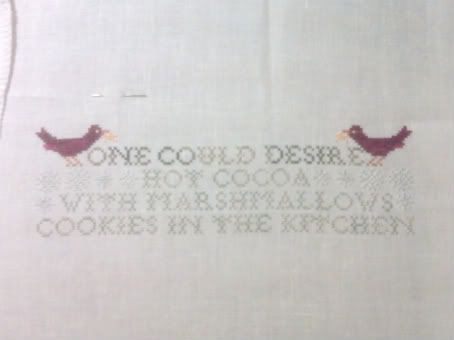 It's on 40ct white linen, one over two. The picture isn't the best because I managed to lose my digital camera in the move, so I had to use my phone.
Look forward to posting more in the coming days, and I have to say it's great to be back!!!