I can almost taste it! I'm on the LAST BLOCK of my Houses of Hawk Run Hollow WIP. I did a bit of redesigning and put Ms. Bailey's name at the bottom and my name will go at the top...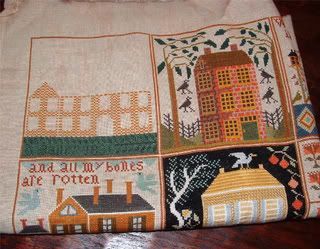 There's a LOT of stitching in this last house, so it's taking me a while to get it done. Every little stitch counts, though!

Hope you're having a wonderful Friday. Thanks for stopping by!