I've worked a little more on my
Double Dutch
WIP and I now have the center completely done. I've been itching to get to that gorgeous border! Here's what mine looks like so far...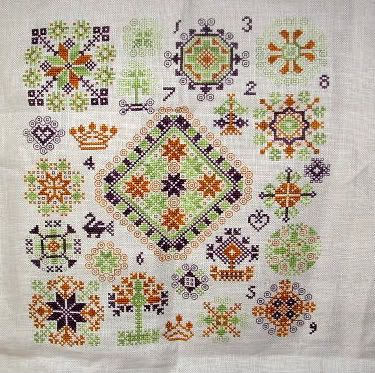 Right now I'm working on an ornament from the 2008 JCS Ornament Issue for a SAL at Tranquil Stitches. I hope to be able to share it soon as all that's left is the beading.
I also have a Stitcher's Stocking to show you that should be delivered to my Exchange Partner any time.
Thanks for visiting, and happy stitching!