Isn't this the cutest thing? This is my tuck stitched by Missy for our Christmas in July Exchange at TS...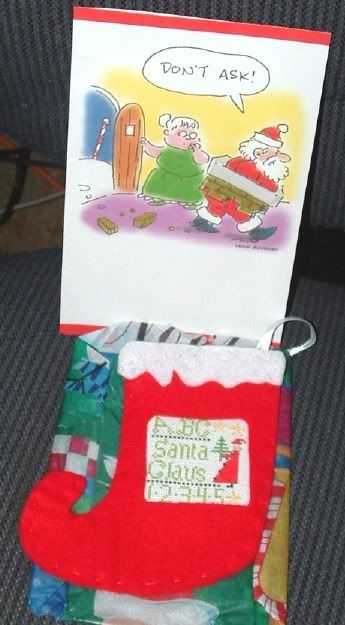 She knows I love samplers, and the card is absolutely hilarious. I've hung it on my Ornament tree in the living room where it will stay through Christmas. It's so cute!
Stitched 2 birds and the birdhouse pole on House #10 last night. Still no batteries, so Patrick is still in the doghouse. He promises he'll find them for me today, though. We'll see!