Since I'm still plugging away on House #10, I'll share another of my older projects today. I did this one in honor of Mom...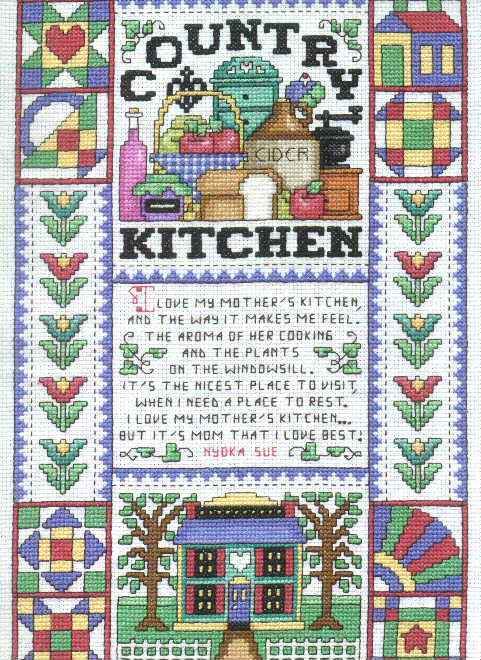 I love the vibrant colors and I changed the verse around a bit to make it more fitting.
"I love my Mother's kitchen
And the way it makes me feel.
The aroma of her cooking,
And the plants on the windowsill.
It's the nicest place to visit
When I need a place to rest.
I love my Mother's kitchen,
But it's Mom that I love best."

My Mom and I loved to sit at the kitchen table and chat with coffee, work puzzles, plan holidays, and just enjoy each other's company. I have wonderful memories of my Mom's kitchen.