As promised, here are more pictures of my gorgeous stitching bag and accessories from Diana and Lola! Click on the images to see them bigger. Notice the little "Lola 2008" tag in the upper lefthand corner. How cute is that?
And this is the pretty needlecase to go with it...
And a thread organizer...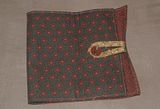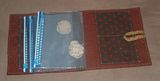 And last but not least, this pretty rooster sunglass case and pouch!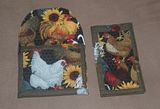 I absolutely love all of it, and am so honored to have the first prototype of this bag from Lola. Someday it will be worth big bucks when she's the next Vera Bradley!!!