Along with my fabulous stitching bag, my BFF Diana gave me this beautiful needleroll that she stitched just for me. I absolutely adore it...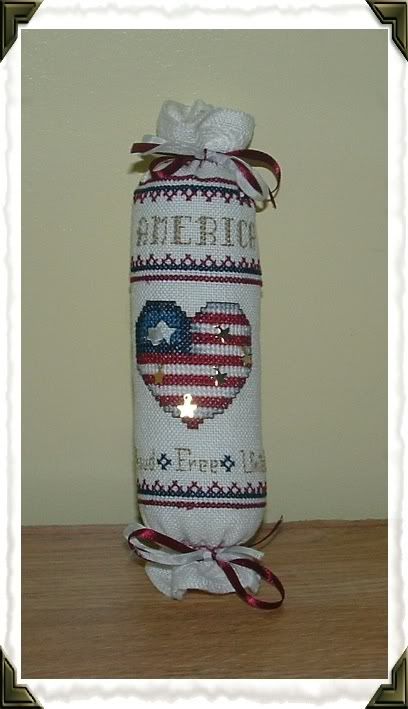 One day I'll have a pretty basket filled with needlerolls just to admire. Hopefully Miss Diana will agree to make them all for me because she does a beautiful job. We'll see....lol
Got a great start on the
VeeandCo
model last night. I'm having to get used to evenweave again because it's really not my fabric of choice, but this piece is gorgeous which makes it easier. I can't wait 'til you guys see the new design (tease, tease)!!!