Last night Lynne and I got together for dinner and stitching. I think we both got a lot accomplished other than eating and gabbing! I started and finished my Mini Mystery Exchange piece for a friend on Tranquil Stitches. Once she receives it I'll be able to post it here. I think it turned out very pretty! I also worked on the model, and Miss Lynne got most of the gridding done on her TS Neighborhood Round Robin. I also got to give her my RR for the first leg of it's journey. Can't wait to see what she does with it!
On Thursday I received my very pretty tuck from JoAnn to stitch for my partner in our TS Halloween Exchange. Isn't it cute?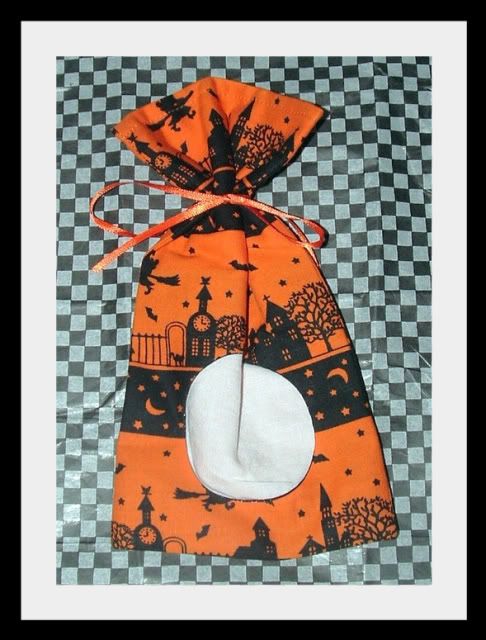 Hope to get some stitching done this evening after the typical weekend cleaning and laundry. Have a great Saturday!