I finished the center of my TS Neighborhood Round Robin. I used a portion of the LHN Neighborhood and rearranged it a bit...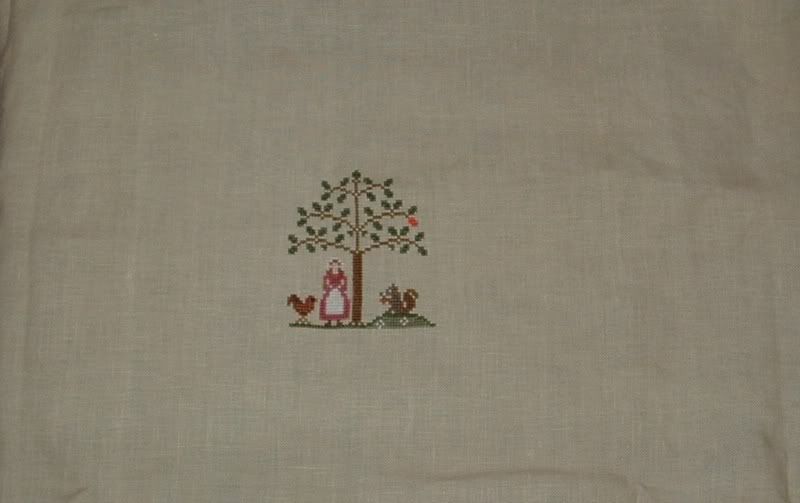 I still need to grid out the squares for the girls to stitch in, but I've already got it laid out on paper so hopefully it won't take too long. This is my first Round Robin and I'm very excited! (It looks like it's off-center, but it's not really.)
I agreed today to stitch a model for VeeandCo, so that's what I plan to do next. It's SO cute!!!
Miss Lynne didn't stitch a stitch on Friday night. I think we need an intervention!