Happy mail! I got my most recent silk Floss of the Month from Vikki at
Hand-Dyed Fibers
and it's SO yummy!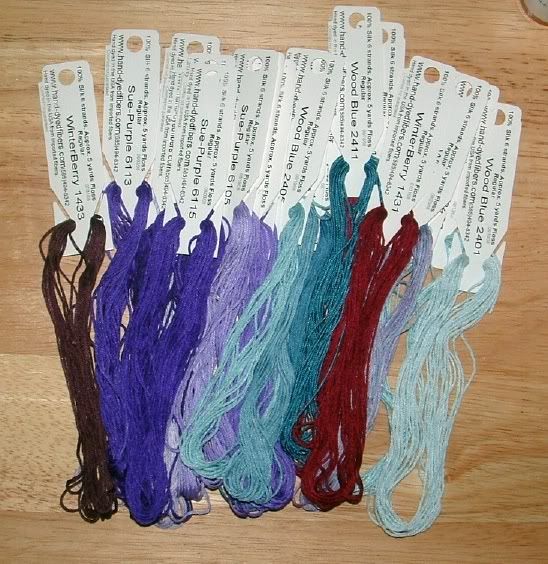 Such brilliant colors. We're getting close to the end of the alphabet which means I'll soon have her entire line of silk floss. Talk about happy dancing!!!
I stitched for quite a while yesterday on the model. It definitely helped occupy me while I watched my Redskins get WHOOPED. :( Thank goodness it's only pre-season, but they'd better get their act in gear before the first game on September 4th!
We're heading to the County Fair today. Can't wait to see the XS Exhibits.