I stitched holiday jar lids for my coworkers and filled the jar with a matching candy. They were a hit, and I'd like to do this again one year. The colored rings are hard to find, but thankfully I do have several squirreled away.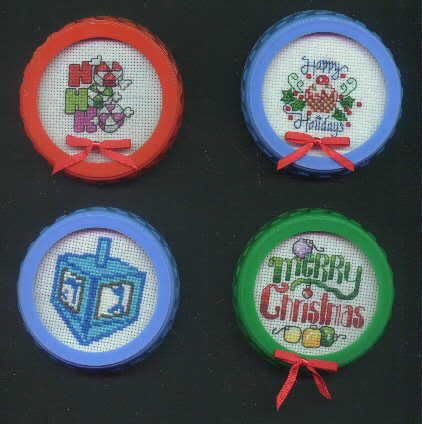 One lady still has hers on her desk! It makes you feel good when you know your stitching gifts are appreciated.
What was I saying yesterday about "hope?" I didn't stitch at all last night! I'm not saying a thing today because I don't want to jinx this evening! Ah, the best laid plans....