I finished the third Blue Ribbon ornament yesterday...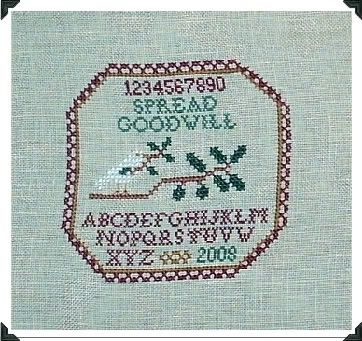 Only 3 more to go and my set will be complete. They're such a fun stitch, too. I can almost do the alphabet now without looking at the chart. LOL
Missy's house now has a front and window panes, and will be getting a roof this week. I really like how it's looking so far. I think I need to find a few more little motifs to help fill my square which should be fun. I love mixing and matching!