Vee
has released her new Halloween designs, so I can post the model I just finished for her. Isn't it CUTE? It's called "Flying 101" and is part of her new "Witch in Training" series.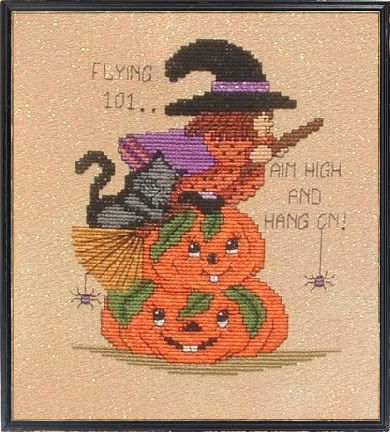 I love the kitty hanging on for dear life, and those pumpkin expressions are absolutely precious!
I got a good start on Three of Six at the Imaging office Tuesday morning, and I received Missy's RR piece yesterday and got a start on that. I managed to find my MagEyes which have been MIA for several weeks. It's a good thing because Missy's RR is over one on 28ct. These 'ole eyes ain't what they used to be!