I received the most FABULOUS Halloween treats from
Rachael
for the Tranquil Stitches Halloween Tuck Bag Exchange. Just look at all the sweet things she sent me!
The tuck bag is the cutest thing. She stitched a spider web on black fabric
and attached a glow-in-the-dark spider! She sent a separate
little baggie with fun candles, stickers, and more spiders.
I'll definitely use these to decorate with this year!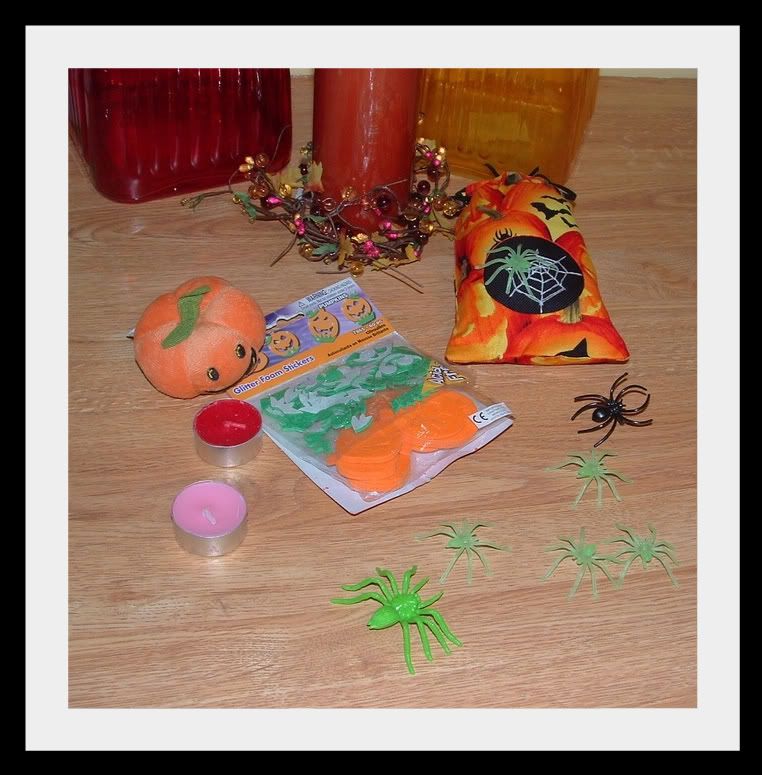 Inside the bag was candy galore! Just look at all the sweets...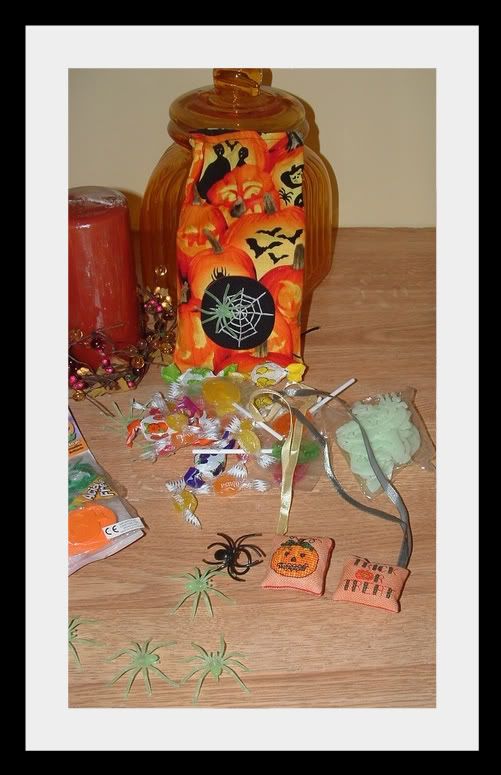 And as an extra bonus, she stitched the CUTEST little Halloween ornaments!
Thank you SO MUCH, Rachael! This is the best treat ever!!!