Miss Lynne took a raincheck on our stitch night this week, so I came on home instead and after dinner and dishes sat down for some stitching and forensics. I made quite a bit of progress on Three of Six and should wrap it up tomorrow.
My TS Mini Mystery partner Shari has received her mini so I can show it now. I stitched an "S" with a little skein of DMC inside, and paired it with a fob made of beads in the same colors...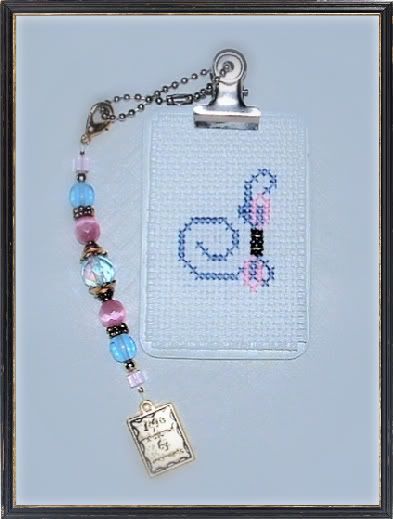 The charm on the fob says, "Life Is Measured By Moments." I also included a yummy Lindt orange dark chocolate candy bar and a couple of skeins of Cyndi hand-dyed flosses. I hope Miss Shari likes her goodies.